If you have certain health conditions, you're pregnant or aged 65 and over, you could be eligible for free flu and COVID-19 jabs to keep you protected and reduce your risk of getting seriously ill this winter. Children aged two or three (on 31 August 2023) can receive a free flu vaccine (nasal spray) at their GP practice.
You can get your vaccinations at a GP surgery, local pharmacy or walk-in medical centre, like grandfather-of-two Chris Page.
"I can't afford to be complacent, particularly at this time of year when we all spend more time indoors," he says.
Every winter, thousands of people die from flu and others still get very ill or die from COVID-19.
If you're eligible you have the chance to get the best protection by being vaccinated. Even if you've had a vaccine or been ill with flu or COVID-19 before, your immunity fades over time and these viruses can change each year.
One of those who took the opportunity to protect himself was recently retired journalist Chris Page, who has long-term serious underlying health conditions including a weakened immune system and chronic asthma.
"I believe that vaccines against flu and COVID-19 allow me to live my life to the full without fear of hospitalisation or worse," says Chris. "I'm a social animal, not prepared to cocoon myself in cotton wool, and vaccinations are my passport to continued health and happiness."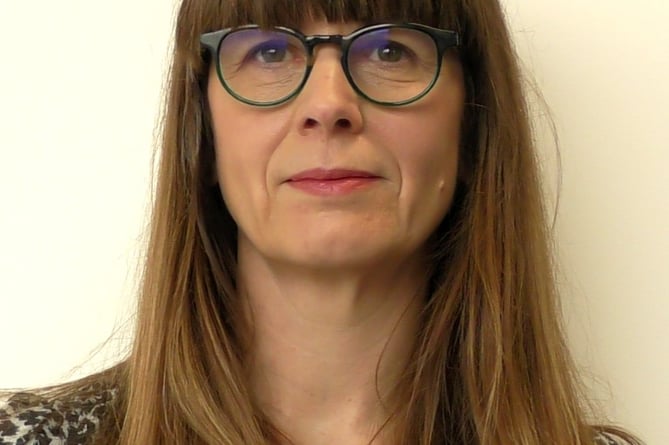 Dr Susan Hopkins, Chief Medical Advisor at UKHSA
(Provided)
Dr Susan Hopkins, Chief Medical Advisor at UKHSA, has urged those with certain health conditions, older people and pregnant women to protect themselves.
"Last year, the flu virus was estimated to be responsible for over 14,000excess deaths and tens of thousands of hospitalisations, including over 10,000 in children," she says.
"Last winter the vaccine prevented an estimated 25,000 hospitalisations, but this could be even greater if all those eligible for the flu vaccine came forward this year.
"Taking up both the flu and COVID-19 vaccines ahead of winter provides the best level of protection against severe illness – helping keep you winter strong – and will help ease the pressure on the NHS."
Who is eligible for a free flu and COVID-19 vaccine?
Those aged 65 years and over
Those aged six months to under 65 years in clinical risk groups
Pregnant women (Both the flu and COVID-19 vaccinations can help protect pregnant women and their unborn babies. Getting the flu jab while pregnant can also protect babies during their first few months when they are most vulnerable to infections. You can get the vaccinations at any stage of your pregnancy to help protect you and your baby – either book to get vaccinated at your GP practice or local pharmacy or ask your local maternity service who may be able to arrange it.)
Those in long-stay residential care homes (older adult care homes only for COVID-19)
Carers
Close contacts of immunocompromised individuals
Frontline health and social care workers
Children not in clinical risk groups
If your child is aged two or three on 31 August 2023 or in primary school or secondary school years 7-11 they can get a free flu vaccine (most will receive a quick and easy nasal spray).
Catching both viruses over winter can increase your risk of serious illness even further.
Both the flu and COVID-19 vaccines have good safety records and give you the best protection against these viruses. Plus, if you are vaccinated and catch flu or COVID-19 this winter, you are likely to have milder symptoms and recover faster, cutting your risk of going to hospital.
The NHS is offering the vaccines through booked or walk-in appointments at thousands of sites across the country, usually at a GP practice or a local pharmacy.
Where possible, you can get protected against both viruses in just a few minutes, however it is better to get each vaccine as soon as you can.
Booking is quick and easy, and appointments usually take just a few minutes.
Eligible adults can book their free flu and COVID-19 vaccinations online at nhs.uk/wintervaccinations or on the NHS App. Those who can't get online can make a booking by calling 119 for free. Flu vaccinations can also be booked directly through your GP practice or local pharmacy (over 18s only).
The NHS App is a simple and secure way to access a range of NHS services, including mental health services. It is available to all patients aged 13 and over who are registered with an NHS GP practice in England and the Isle of Man.
Order repeat prescriptions
View your GP health record securely
Get health advice
Find NHS services near you
Book flu and COVID-19 vaccinations