Warning after mugging on way to town-centre chippy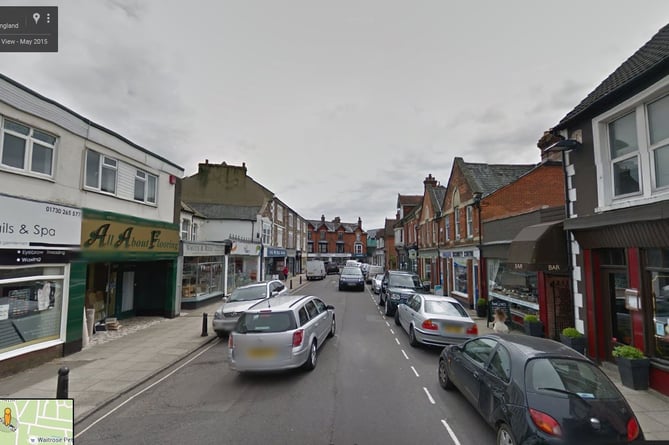 Subscribe newsletter
Subscribe to our email and get updates right in your inbox.
A PENSIONER is warning people to take care if strangers approach them after her fish- and-chip money was stolen in a daylight mugging on Lavant Street.
On 'Fish Fridays' the 80-year-old woman from an independent living complex in Petersfield collects money from other residents for fish and chips.
Last Friday, June 17, she had about £140 securely zipped into a bag strapped across her chest.
But on the way to the Lavant Street chippy, a woman with a clipboard approached her.
The shaken victim said: "She asked me to read her clipboard – it was about donating to a deaf and dumb charity.
"I turned away to get £5 out of my bag to give her, and she peered over my shoulder.
"She then asked, with what sounded to me like an East European accent, for £20 rather than £5, but I said no.
"She then pulled me close, hugged me, kissed me on each cheek, and walked off.
"I was so surprised I just watched her go.
"I then checked my bag and found the money was gone – she must have done it while she was hugging and kissing me, but I didn't notice, or feel, a thing.
"It was broad daylight and there were a few people walking along Lavant Street. She was so brazen.
"I would warn people to be very careful if they are approached as I was – you won't realise anything has happened until it's too late.
"So please be very careful around strangers."
To make matters worse, the elderly lady couldn't get hold of the police to report the theft.
After ringing 101 and hanging on for about 40 minutes she gave up – she said the thief would be long gone by then.
A police spokesman said: "For crimes in progress, 999 is the best number to call.
"But to report things non-urgently and retrospectively, 101 is the most appropriate number.
"We appreciate this number can get very busy, and we encourage people to report online.
"I appreciate this particular lady may not have access to online services."
The spokesman added an alternative would be to visit the nearest police station front counter – at Waterlooville.
Comments
To leave a comment you need to create an account. |
All comments 0