Band's return is a cause for celebration at Grayshott Folk Club
Saturday 12th January 2019 4:00 pm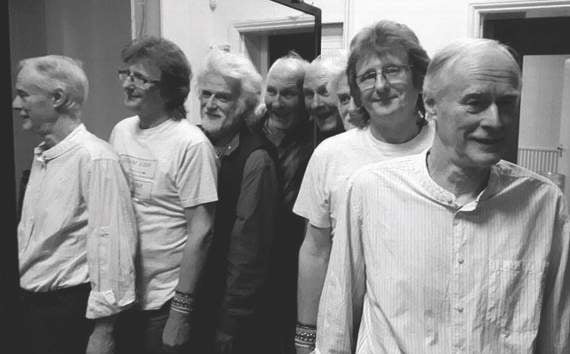 The Bully Wee Band will return to Grayshott Folk Club next week.
()
Subscribe newsletter
Subscribe to our email and get updates right in your inbox.
January 18 will mark the eighth birthday of his "baby", Grayshott Folk Club, when The Bully Wee Band will make their third appearance on the village hall stage, celebrating the occasion as this month's performers and bringing their own brand of entertainment to the venue.
For Des, it will mean another night of music-making in the company of like-minded people who travel from some distance to share his enthusiasm for a wide range of acts, many of which are outside a strict definition of folk.
As organiser, promoter and motivator, ably assisted by his wife Tina, and regular volunteers, Des chooses the best acts he can get. Although predominantly folk, other genres have included rock, pop and prog rock.
Stand-out acts since 2011 have included Ashley Hutchings and Blair Dunlop, The Strawbs, Acoustic Gathering and members of Lindisfarne.
Des was drawn to concert promotion while at college in 1980 when he was involved in Rock Goes to College, a BBC series showcasing up and coming bands, but he then had a pause of about 30 years while pursuing a career as a science teacher.
From his home at Beacon Hill, he visited a range of venues and settled on Grayshott's hall as meeting his requirements with good acoustics, capacity of just over 100, a big stage, a bar, easy access and parking – since then the club has gone from strength to strength.
Des said: "It's been a privilege and pleasure to run the club. We want to keep doing what we're doing with the quality as best we can.
"There's a lot of competition and we can't relax but we want to keep putting out the message – keep music local and live."
For details and tickets for Grayshott Folk Club, call Des on 01428 607096.