Consultation launched on plans to fund new Liss pavilion with loan
Monday 9th April 2018 2:00 pm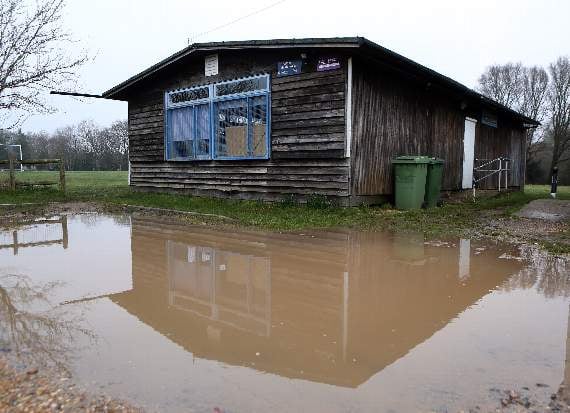 A consultation has been launched on Liss Parish Council's plans to borrow £500,000 to help fund a new pavilion in the village. Picture by Innes Marlow.
()
Subscribe newsletter
Subscribe to our email and get updates right in your inbox.
LISS Parish Council has launched a consultation on its plans to borrow money for a new pavilion in the village.
The parish council hopes to borrow £500,000 from the Public Works Loan Board to help fund the building on Station Road.
Before taking the loan the parish council needs approval from more than 50 per cent of those who take part in the consultation. Without this the project will not go ahead and the new pavilion will not be built.
The loan would be paid back over 25 years, which would mean that each band D household would have added to its council tax about £10.99 a year to service and repay the loan. Should the parish council be successful in sourcing other grants, donations and Community Infrastructure Levy money towards the pavilion, these funds can be used to reduce the loan if it makes financial sense for the village to do so.
The pavilion project is expected to cost £702,000, which includes construction costs, design and other fees, and the parish council has already secured £202,000-worth of funding.
Liss Parish Council chairman Roger Hargreaves said: "We have considered delaying the project until we have more certainty about other funding, but if we do that we can expect the price to rise.
"The parish council's view is it that it is better to take decisions on the funding situation as it is now rather than wait, but work hard to bring in that additional funding. We hope as many people as possible respond to the consultation."
Residents had the chance to ask parish councillors about the pavilion project at last Wednesday's annual parish meeting, where Sue Jordan received the Villager of the Year trophy.
Planning permission has already been secured for the pavilion, which would provide a home for the Scouts and new facilities for Liss Athletic Football Club's junior teams.
If the loan is agreed by the community the parish council hopes to agree the tender at the start of the summer and for construction work to start shortly afterwards.