Bohunt Education Trust and Bedales School start working together to share best practice advice
Friday 25th May 2018 2:39 pm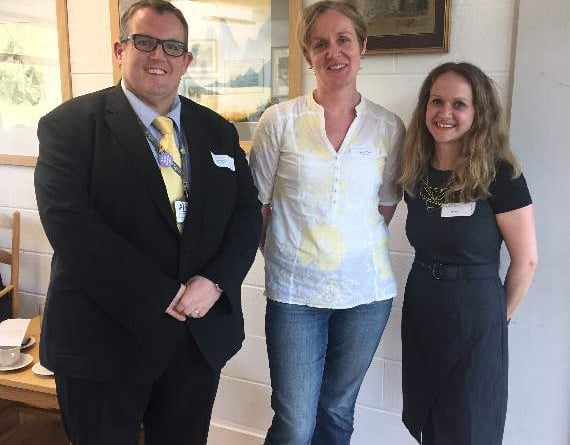 Bohunt Education Trust and Bedales School have held their first major collaborative event
()
Subscribe newsletter
Subscribe to our email and get updates right in your inbox.
BOHUNT Education Trust (BET) and Bedales School held their first major collaborative event to share best practice on well-being and exam management support for students.
BET and Bedales have a tradition of working together, especially in the performing arts and in teacher training, but this event was on a bigger scale and captured a shared enthusiasm for delivering the best provision for students across the schools.
More than 50 leaders and staff members from across five BET schools, including Bohunt School in Liphook and The Petersfield School, were hosted by Bedales, which provided expert speakers for a continuing professional development workshop.
The first session was provided by Jo Petty, from The Children's Society, exploring student voice and its role in well-being and development in schools. The second was led by cognitive behavioural psychotherapist Katherine Williams, on strategies to support students to manage exam stress.
Senior deputy head at Bedales Louise Wilson then emphasised the value of opportunities to collaborate and delegates identified future priority areas. There was then time to speak to teachers from different schools, sharing experiences, good practice and ideas.
Head of School at Bohunt School Neil Pittaway said: "The workshop event was a good opportunity for teachers to share best practice and experiences, while learning new strategies and exploring alternative methods to ensure that we provide all our students with the support and guidance they need to fulfil their potential.
"We are looking forward to the next event which will be another opportunity to collaborate and raise the bar once again."
BET chief executive Neil Strowger said: "At BET, we are well-versed in sharing best practice across schools within our trust. But we also think collaboration between local schools is fundamental to the future of education.
"BET is committed to enabling teachers to be the best they can and in areas such as student well-being, there is much to be learnt from sharing experiences.
"We look forward to future initiatives around topics that transcend the independent/state sector and are fundamental to improving education experiences."