Alton Arts Festival has announced the first acts for what looks to be an impressive line-up for the inaugural ten-day festival, which will take place from July 5 to July 14, 2024.
The festival will be opened by LYR, an internationally-acclaimed, genre-splicing supergroup fronted by none other than current poet laureate Simon Armitage, together with Alton-based singer-songwriter Richard Walters and multi-instrumentalist/producer Patrick James Pearson. 
Formed in 2018, LYR are now a firmly-established part of the contemporary music scene, with two critically-acclaimed albums, Call In The Crash Team and The Ultraviolet Age, and over three million streams to their name. 
They have appeared at many major festivals over the past three years including Green Man, Latitude and Blue Dot and will now add Alton Arts Festival to that list!
Simon Armitage said: "I grew up in a community that made its own entertainment. Shows, plays, choirs, cakes – the lot. Festivals, especially local ones, bring out the good in people; they're special occasions where everyone mucks in, where hidden talents are often unearthed, and where strangers are made welcome."
Richard Walters added: "Alton is a town and community full of creativity – I'm unbelievably excited to perform as part of LYR on my home turf. It's a project I'm immensely proud of and I'm honoured to share our music with my town."
Literature – Patrice Lawrence
Gary Clark, owner of Goldfinch Books, has been busy putting together an impressive literary programme together with local talent Lou Morrish. The first author to be announced is Patrice Lawrence, a multi-award-winning writer with a background in social justice and equality, who writes across genres and age groups.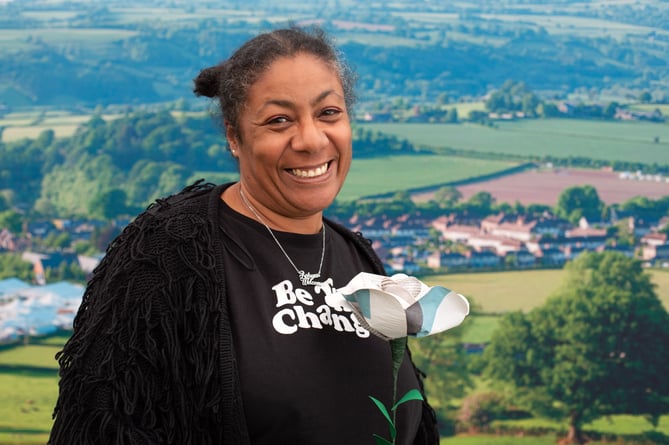 Award-winning author Patrice Lawrence heads an exciting programme at Goldfinch Books for the Alton Arts Festival next July
(Billie Charity/Hay Festival)
Her debut book for young adults, Orangeboy, was shortlisted for the Costa Children's Award and won the Bookseller YA Prize and Waterstones Prize for Older Children's Fiction. She has been nominated for the Carnegie Medal seven times. Her awards include the Little Rebels Book Award, the inaugural Jhalak Prize for Children and Young People, the Woman and Home Teen Drama Award, and the CrimeFest YA Prize twice. In 2023, she became a Fellow of the Royal Society of Literature.
"Patrice is a fantastic author, and really sets the tone for what is shaping up to be an exciting literary programme," said Gary. 
Be first in line for tickets
"The festival footprint – Holybourne to Chawton – is home to so many wonderful venues, and we'll be making use of them all," said AAF chair Annie Lancaster. "But none of the venues is very big, and we expect demand for tickets will be high. 
"The best way people can find out about opportunities for early access – and to hear more about what we're planning – is to sign up to our mailing list, which you can do at www.altonartsfestival.com"
Find out more at the fundraising quiz
AAF is holding a fundraising quiz on October 27 at the Alton Assembly Rooms. Doors open at 7.30pm for an 8pm start.
"Teams of up to eight are welcome, but if you're in a smaller team we can either put you on a smaller table or join you up with another team," said Annie. "It's not your typical quiz – it will have a strong creative theme and is designed to give you a fun night out!"
The winning team will take away exclusive festival merch and everyone will get to hear more about what AAF has planned for the ten-day event, so if you want to be in the know and support the festival – come along! Tickets for the quiz are available at tinyurl.com/AAF-fundraiser
Cassidy's joins festival as venue partner
Cassidy's Bar, which recently won South England's Prestige Awards Wine Bar of the Year 23/24, has signed up as a venue partner for the Alton Arts Festival.
Becca Cassidy-Simpkins, co-owner of Cassidy's, said: "We love AAF's vision for Alton and we're thrilled to be on board to offer Cassidy's as a venue for performances, workshops, exhibitions – whatever comes up!
"Cassidy's is a very creative space, so this is a great fit for us."
Cassidy's joins other AAF venue partners Alton College, Jane Austen's House Museum, the Allen Gallery, and Goldfinch Books. The committee is keen to hear from other venues between Holybourne and Chawton that might like to host events during the festival. Contact [email protected]