More House School in Frensham went above and beyond at the Edinburgh Fringe.
Rockbeth, the modern musical adaptation of Shakespeare's Macbeth, wowed audiences with five sell-out shows, resulting in a Fringe Sell Out Laurel. 
"It's a rare achievement, particularly for a school group," said teacher David Aldred. "Even more so when you consider it was our first time going up.
"Macbeth is such a compelling story, and its exploration of the human and inhuman heart of darkness continues to resonate and will always draw an audience."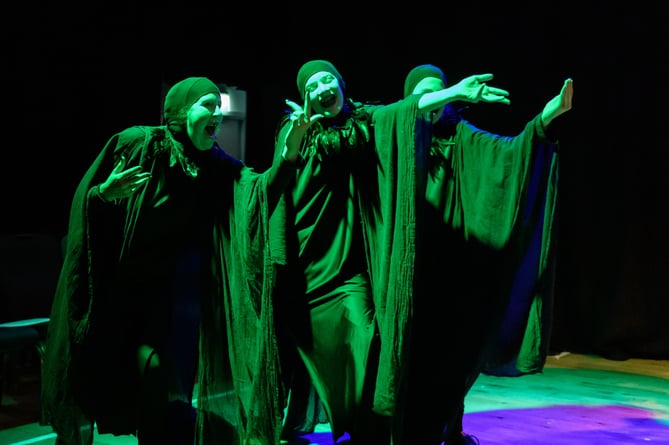 Mr Aldred, who is the drama teacher at More House School, was the one responsible for organising the entire experience. From securing the venue at the @thespaceuk Triplex, arranging accommodation shows for the students to see and more. 
Students were dedicated to their performances and got into the festival spirit by going out every morning handing out promotional flyers.
"Seeing our students who are all neurodiverse grow in confidence as performers on life's stage, whether at More House's Simkins theatre or the Edinburgh Fringe, marketing the show to strangers on the Royal Mile, was so rewarding," added Mr Aldred. 
"As my colleague and show designer Tracy Rashleigh said, 'They went up to the Fringe as boys but returned as men'."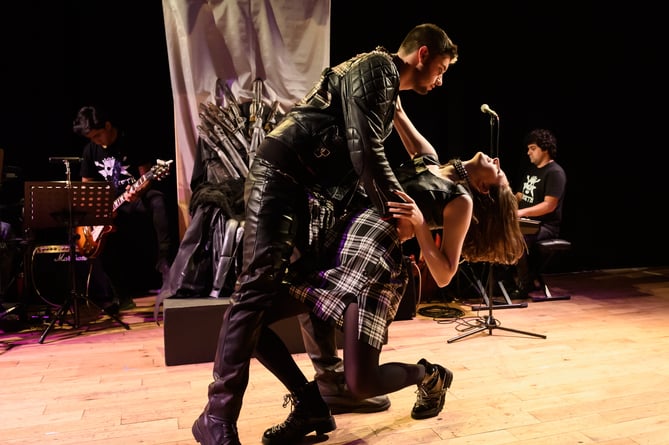 A school spokesman said: "This is, without doubt, a massive achievement for a school production, and we would like to congratulate everyone involved."
However, getting to Edinburgh wasn't easy, as the school had to raise £25,000 to finance the tour. Mr Aldred's colleagues in the drama department, Tracy and Julia, were determined that money wouldn't get in the way. 
Fundraising activities included a concert with the number one classical crossover group, Tenors Unlimited, featuring one of the school's parents. 
Another parent organised two auctions with lots donated by other parents, including a tour of F1's MacLaren. The cast packed bags at Waitrose while their guitarist busked outside.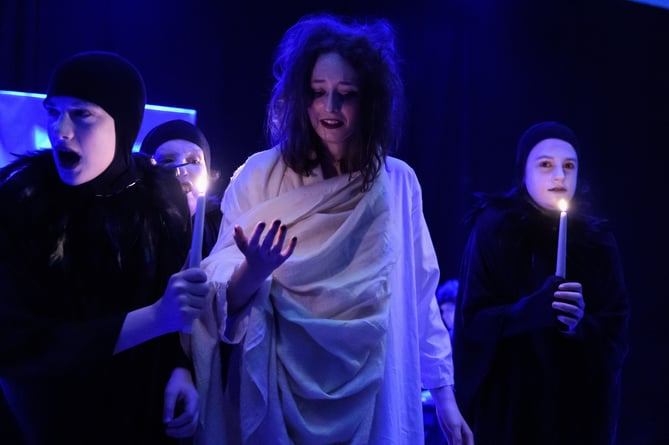 Mr Aldred continued: "The whole school community at More House and its friends were extraordinarily generous in donating the money needed for the tour to the Fringe. 
"We are so grateful that many who contributed to Rockbeth can now share in its triumph."
Since the tour wrapped up, Rockbeth has been released on Amazon with the script and playlist available as teaching sources, which means it's easily accessible for young people, and the future is looking bright.
"We are in discussions with theatre people about taking it forwards and possibly back to the Fringe again," added the drama teacher.
"Meanwhile, we are also working on our next school production of Twelfth Night Fever, a reinterpretation of Shakespeare's gender-bending comedy set to disco music."