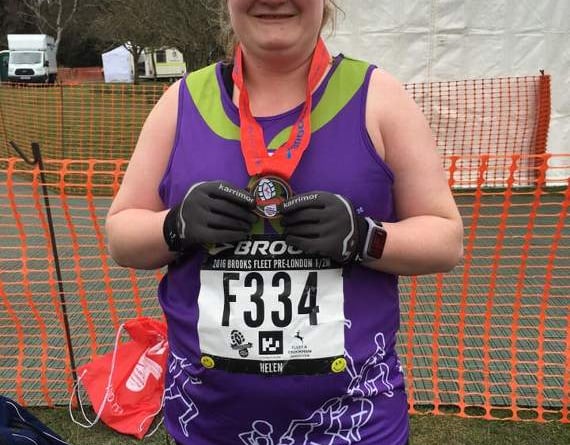 Former Liphook resident Helen Coyte is running the London Marathon on Sunday in aid of the Scout Association
()
Subscribe newsletter
Subscribe to our email and get updates right in your inbox.
FORMER Liphook resident Helen Coyte is running the London Marathon on Sunday in aid of the Scout Association.
A teacher at The Grove Primary School, Frimley, she grew up in Liphook and attended Bohunt School. Her parents, Simon and Mary, and her brother Adam, still live in the village.
Helen was a Scout leader for the Petersfield district. Mary is an assistant district commissioner for Beavers in the Petersfield district, and Simon is district chairman.
Helen said: "I am hoping to raise £2,000 for the Scout Association to help provide vital start-up funds for impoverished areas to create and sustain new Scout groups, creating new opportunities for children and young people who need it the most.
"I want young people across the UK to have the same opportunities and benefits from Scouting that I have had, no matter where they are from.
"The Scout Association also supports impoverished areas outside the UK. I have seen this first hand at the World Scout Jamboree where UK Scouts helped to fund fellow Scouts from countries less fortunate then us to attend this major event, and when I went with Hampshire Scouts to Zambia, where UK Scouts funded and supported the building of new classrooms and toilets in a very remote part of the country.
"I have taken on a gruelling training programme to ensure I can complete the London Marathon. I have played rugby since taking up the sport at Petersfield Rugby mini's, and had considered myself reasonably fit, making regular appearances for Wasps Ladies' in the women's Rugby Premiership for the past seven years.
"However, I have found running completely different to any sport I have done before, and the task of getting myself from a struggling five kilometre runner on a Saturday at Park Runs to a medal wearing marathon finisher is quite a challenge."
To find out more about Helen's challenge and to sponsor her, visit uk.virginmoneygiving.com/HelenCoyteScouts