IT'S been a month of peak performance at HomeStart Butser as fundraisers are going to increasing heights to support the family charity in its 25th year.
Kim Steele deserved a wee dram as she raised more than £3,000 for the Petersfield charity after conquering Ben Nevis earlier this month.
But Amanda Sandberg has set her sights even higher as she conquered Africa's highest mountain on Monday.
The trustee, who has been involved with the Winton House charity for seven years, looks likely to beat her £2,500 target with donations welcome through her amandakilimanjaro page at www.justgiving.com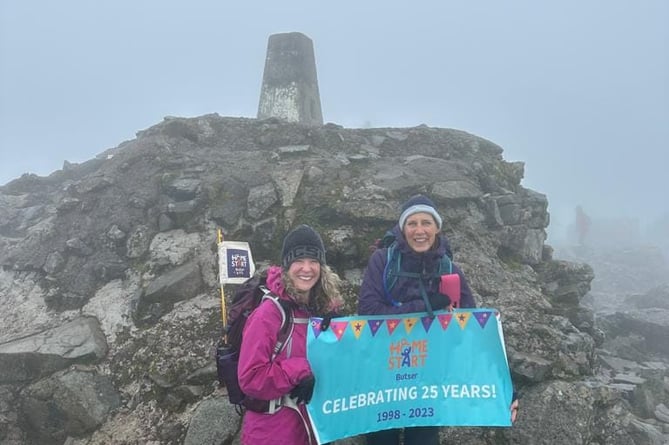 Kim Steele didn't have much a view from the summit of Ben Nevis!
(HomeStart Butser)
The Winton House charity which supports vulnerable families around Petersfield and the Southern Parishes is having a busy autumn with a 25th Anniversary Gala taking place at Bedales on October 14.
Tickets range from £55 individually to £400 for a table to include a champagne reception, three-course meal with wine, auction and live music.
The gala is sponsored by LMS Security Consultants, for more details contact Karen Betancourt-Jess on 07936 308559 or email [email protected]