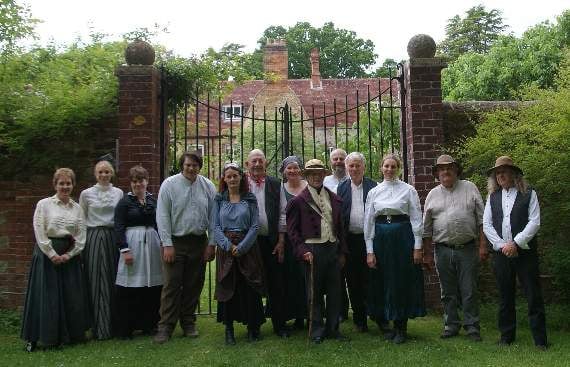 The cast of Riot! outside the gates of Headley workhouse, now Headley Grange
()
Subscribe newsletter
Subscribe to our email and get updates right in your inbox.
IN 1830, the dreaded workhouse at Selborne was stormed and laid to waste by an angry mob.
The hundred or so rioters turned out the occupant, burned the fittings and pulled down the roof.
The next day, an even larger mob waged a similar attack on the Headley workhouse, some seven miles away.
And a month later, at a special court hearing in Winchester, attended by the Duke of Wellington no less, nine men were sentenced to transportation to Australia.
This fascinating episode in East Hampshire history is now being recreated in music, words and action by a team of actors and Jo Smith's play Riot!
The production runs over the next two weekends, and will be staged at various venues across the district.
Riot! can be seen this weekend at the Alton Assembly Rooms tonight (Friday) at 8pm, Liphook Village Hall tomorrow (Saturday), at 2.30pm and 8pm, and the Rural Life Centre at Tilford at 2.30pm on Sunday.
It is then on at The Triangle, Liss, on Friday, July 21, at 8pm, and at Headley Village Hall, at 2.30pm and 8pm, on Saturday, July 22.