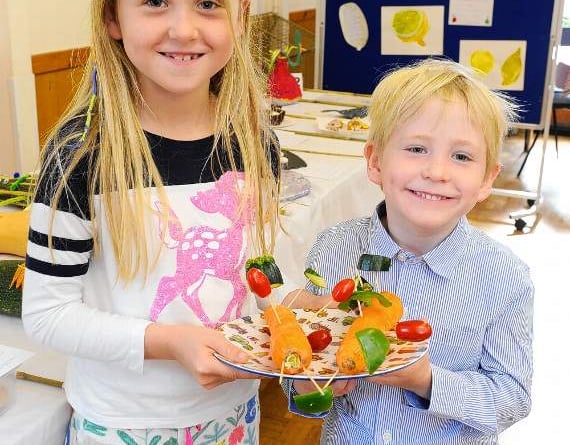 Big sister Daisy (seven) with brother Caspian (four). Picture by Malcolm Wells.
()
Subscribe newsletter
Subscribe to our email and get updates right in your inbox.
THE GREATHAM flower and produce autumn show was well supported this year.
Show secretary Sue Marriott said: "The atmosphere at the Greatham flower and produce show was wonderful.
"Many people, from elderly to young, were enjoying coming together to see whether they had won a prize, to enjoy the tea and homemade cakes and to celebrate displaying the fruits of their labours.
"Numbers of exhibitors were up again, and we were particularly pleased to see young families well represented, and also to see the produce from the new allotments. Many thanks to all who work hard to keep the show going each year."
Tricia Porter won the Michael Wakeford Cup, Barbara Cope won the Kemp Cup, Sue Marriott won the Homecraft Cup and the Greatham Gardeners' Cup, Rebecca Dowling won the Floral Art Cup and the Jim Collins Shield, Gill Krawcjuk won the Peter Catt award, Sid Newman won the Len Pinnington Vase, Lucy Whitear won the Best in Show award, and Porter and Newman shared the award for the most points overall.