MP Damian Hinds: Supporting schools has to be right move
Monday 11th April 2022 11:00 am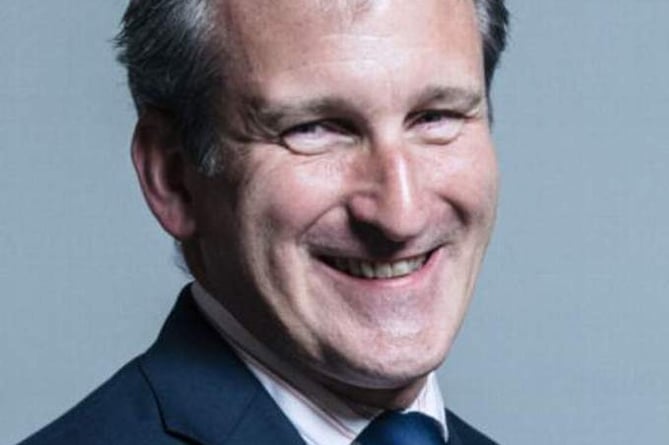 East Hampshire MP Damian Hinds
()
Subscribe newsletter
Subscribe to our email and get updates right in your inbox.
AFTER all the disruption of the pandemic, the government's new White Paper on schools has a particular significance.
An Ofsted report two weeks ago found much progress being made in helping children recover the education and development they missed out on because of Covid.
But the findings also highlight enduring challenges – some of which have more profound and longer-term consequences.
Gaps in pupils' knowledge are closing, but learning in schools this year is still being impacted, and particularly so in maths, phonics and writing stamina.
Teachers continue to do an outstanding job supporting children through this.
The Schools White Paper measures are also part of addressing concerns, and especially on literacy and numeracy. By 2030, the aim is for 90 per cent of children leaving primary school to have achieved the expected standard in reading, writing and maths – as against 65 per cent in 2019.
The Parent Pledge includes a commitment on support for any child who falls behind in maths or English.
Schools will provide targeted support using proven methods, including small-group tuition.
The Opportunities for All White Paper also includes the ambition for the national average GCSE grade in both English language and maths to increase from 4.5 (as was in 2019) to five, also by 2030. 
The power of educational trusts – groups of academies – will be fully harnessed. England will move to a fully trust-led system, but this can include trusts established by local authorities.
Locally we have both very high performing academy trusts and, also in Hampshire, a very highly regarded local education authority. We are fortunate to have truly outstanding schools across East Hants.
Local secondary schools are already academies – as are most secondaries nationwide these days – but most primary schools remain with the local authority.
Covid did prompt some good innovations, and one of these was the online Oak National Academy.
It will become a government body, with the focus of helping deliver great lesson content.
I'm pleased the Education Endowment Foundation (EEF) is having its future secured. This body is all about gathering evidence for what really works in our education system. It has played a key role in raising standards.
One of the things the EEF always stresses is the single most important impact on learning comes from the person standing at the front of the classroom – more than any technology or textbook or scheme of work.
I know how fortunate we are here in East Hampshire to have such dedicated and inspirational teachers.
That is why the commitment to provide 500,000 teacher-training and development opportunities by 2024 is so important. 
Also launched this week, the SEND and alternative provision Green Paper builds on the Schools White Paper by setting out a national vision for more inclusive culture and practice in mainstream schools.
The consultation will seek views on establishing a single national SEND and alternative provision system across education, health and care, to set clear standards and bring greater consistency for how children and young people's needs are identified and met.
At the heart of both papers lie the needs of individual children, with the right support for teachers.
Ensuring young people are equipped with the skills and knowledge to access the opportunities that lie ahead is important for them, obviously. But it's also vital for our economy and society, and the future of our country.
Comments
To leave a comment you need to create an account. |
All comments 0