NOSTALGIA: Workhouses were unusual target of 'Swing' rioters
Sunday 16th July 2017 9:00 am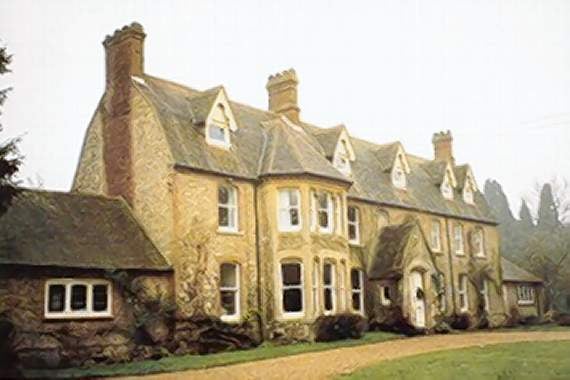 The former Headley Workhouse, now known as Headley Grange. Picture courtesy of John Owen Smith.
()
Subscribe newsletter
Subscribe to our email and get updates right in your inbox.
ENGLAND isn't much of a place for revolutions but the quiet rural landscape of East Hampshire was one of the sites in 1830 which could have become the turning point of a popular uprising.
The bare facts of the incidents in late November are that several hundred men attacked the workhouse in Selborne, turned out the occupants, burned or broke the fittings and furniture and pulled down the roof. The next day, an even larger group including most of those from Selborne, did the same at Headley.
Less than a month later, after a special court hearing in Winchester, two men were executed and nine were sentenced to transportation with all but one sailing for Australia in early 1831 never to return to Hampshire.
Strangely enough, it was partly peace brought about by the end of the Napoleonic wars between Britain and France which was a contributory factor to the unrest of agricultural labourers after the battle of Waterloo in 1815.
Poor harvests, political uncertainty after a General Election and the succession of William IV as king, and revolutionary ferment in France and Belgium helped to spark the 'Swing' riots across southern England.
In many places, violent crowds attacked threshing machines which the men saw as taking their jobs and in others the action was intended to force farmers and landowners to pay higher wages.
The actions in Selborne and Headley on November 21, 22 and 23 were unusual because workhouses were the target, although this could have been because they were allied to the 'establishment' and because the vicars of the parishes benefited financially from tithes linked to the productivity of neighbouring farms.
The Vicar of Selborne, William Cobbold, was confronted by the mob who demanded he give up some of his tithe or income for a rise in pay for the labourers. They then went to the workhouse, setting fire to furniture.
On the same day, Liphook saw a disturbance of its own, when 200 to 300 labourers met outside the Anchor to complain of low wages. After the apparent ringleader was seized and taken to Petersfield, the mob then dispersed with no further trouble.
A meeting of labourers organised by a self-styled 'general committee' was planned to take place the next day in Steep churchyard but this was thwarted by MP for Portsmouth John Bonham Carter, who lived at Steep, by asking all the farmers not to allow their labourers to attend the meeting, and this measure succeeded in preventing both the Steep meeting and a subsequent one planned for market day, Wednesday, in Petersfield.
With a mob now several hundred strong, destruction at Headley Workhouse was much more than at Selborne, amounting to £1,000-worth, and the authorities were quick to act to prevent further rioting and 13 men were rounded up within days.