Petersfield deserted as 'beast' blows through
Thursday 1st March 2018 2:06 pm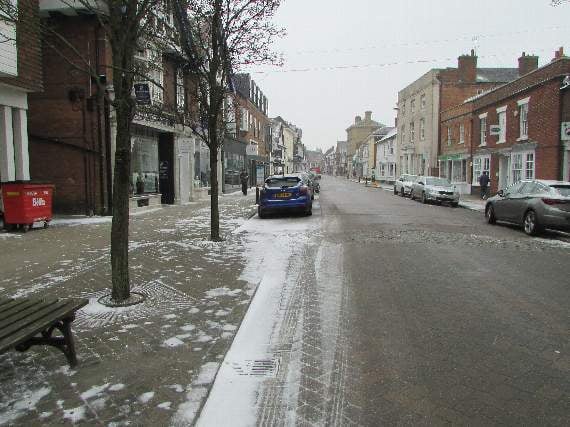 Petersfield High Street empty of life as snow and wind keep people indoors
Subscribe newsletter
Subscribe to our email and get updates right in your inbox.
PETERSFIELD was virtually deserted this afternoon as a biting east wind drove snow up the High Street and the temperature down.
According to the Met Office the temperature didn't rise above minus three, but the wind chill factor, 15 to 25 mph from the East-North-East, made it feel much colder, said a spokesman today (March 1).
And as the 'Beast from the East' blew into town, shops and youth groups followed the lead of schools in the town, and closed.
Blue Tree boutique in Pages Court and Anns Prams in the central car park both shut, as did other small shops and businesses.
And the Kings Arms Youth Centre in the Festival Hall car park cancelled its after school club, encouraging off-school youngsters to stay warm at home.
A spokesman said: "As much as we would like to be snowed in at the After School Club today eating Gummy Bear sweets and carrots we have decided not to have the club today, so you can all be safe at home having nutritious meals instead."