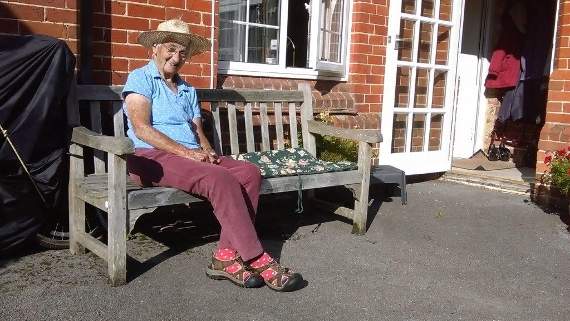 Kay Bennett
Subscribe newsletter
Subscribe to our email and get updates right in your inbox.
A STEEP grandmother has pledged her £20,000 inheritance to kick-start an appeal aimed at buying land to stop it being built on by private developers.
Lifelong village resident Bridget Long said: "In memory of my mother Kay Bennett I would like to pledge the money to begin a scheme to pay for some new alms houses on the field in question."
She says she is pledging the money as she is "upset" by plans to build on the field next to the village hall in Church Road.
Building six private houses on it will fund four alms houses on the field, says the Steep in Need trust; the field was donated more than 150 years ago to help the 'poor and needy' of the village.
But Bridget believes the developers will make money out of the deal, and says that is "utterly contrary" to the spirit of the gift.
Her daughter – mother-of-one Shannon Askew, of Church Road – and Michael Benson-Colpi are campaigning to save the field for village use.
To stop travellers getting on to the field, its gate was padlocked after a village referendum in 2010 saw residents vote against building on it.
Now the mother and daughter hope other residents will contribute to their fund.
It will be used to build alms houses on the field and turn the rest into a village open space.
Kay lived in Steep for more than 70 years, working as a teacher and house keeper at Bedales School, and when she retired she saw out her days in the village.
Her obituary read: "Kay threw herself into village life, chairing the (Steep) Alms House Trust, as a governor at Steep school, and editing the parish magazine." She also paid for an oak seat on Steep Common.
Bridget said: "She was passionately opposed to developing the field and would be devastated to see the village become such a conflicted place over this.
"I am pleased she is not here to see it. Back in the day Steep was a much happier and cohesive place – so let's try and make it so again."