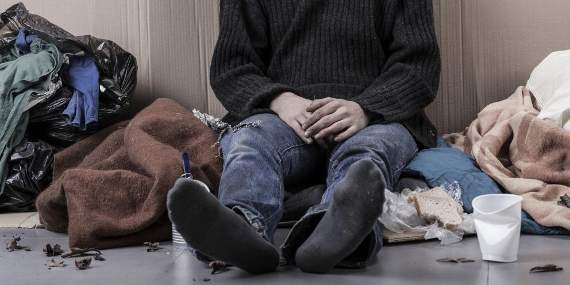 East Hampshire District Council and Havant Borough Council have secured £92,774 of government funding to help homeless people
Subscribe newsletter
Subscribe to our email and get updates right in your inbox.
The total amount awarded for the next year was £92,774, and this will be split with the council's partner authority, Havant Borough Council.
The successful award from the government's Rough Sleeping Initiative includes funds to employ two outreach workers across both areas.
It also includes funding for a part-time role that will help the post holder secure accommodation for those without it.
East Hampshire District Council's deputy leader and the portfolio holder for welfare and community integration Julie Butler said: "In East Hampshire, figures for rough sleeping are low compared to those in other areas.
"But we are still fully committed to halving the number of rough sleepers by 2021 and ending rough sleeping by 2027.
"The support service will also work with those who are at risk of rough sleeping to ensure that they do not end up on the streets."
Both councils are partnered with the Two Saints help for the homeless organisation.
It aims to significantly improve the lives of those who are homeless, vulnerable or in need of support, by providing high quality, effective and reliable housing, and related services.
The outreach workers will work closely with housing teams to provide support and assistance to rough sleepers and those at risk of rough sleeping.
They can help with access to homelessness provisions such as night shelters and specialised support services that can help with the journey to independent living.
The person appointed to the accommodation post will specifically work with private landlords and letting agents.
The aim is to ensure that there is a home somewhere available for those who have found themselves either in danger of becoming homeless, or already homeless.
In addition to these roles, money is also available for such people to buy mobile phones, apply for identity documents or pay for deposits and rent in advance.
This funding will ensure that the actions and targets identified in the Homelessness and Rough Sleeper Strategies for both councils can be completed.
Havant Borough Council's deputy leader Tim Pike added: "Working with our partners, Two Saints, we will use this funding to improve the lives of those who need our help the most."