Councils set to engage in closer relationship and create 'one workforce'
Saturday 12th September 2020 12:30 pm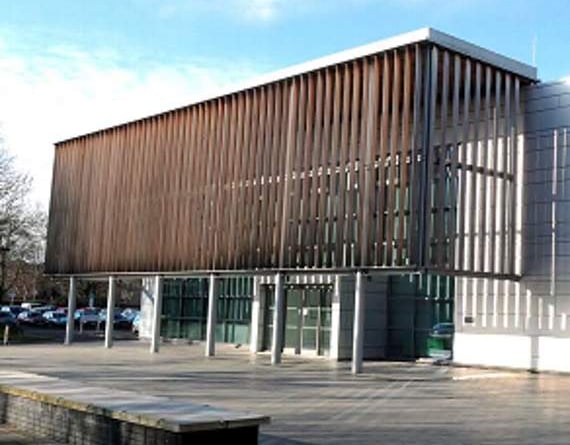 Havant Borough Council's public service plaza
Subscribe newsletter
Subscribe to our email and get updates right in your inbox.
East Hampshire District Council is set to engage in a closer relationship with Havant Borough Council using one work force created by cutting staff at both councils.
Havant, like the East Hampshire authority, is a Tory run council and the Havant cabinet has already recommended the deal is passed by Havant councillors.
In the report called 'Shaping our Future Transformation Programme' set to be approved by the EHDC cabinet tomorrow (Sept 10), it says finance is one of the driving forces.
It is part published in synopsis form below and reads:
The direct costs and loss of income resulting from coronavirus, the resulting economic downturn and Brexit have added significant uncertainty to the challenge.
The nature and impact of these are difficult to quantify, but it is prudent to plan for these to be financially significant.
The risk is in inaction or delay in initiating the transformation programme, resulting in financial pressures that force unplanned cuts.
Ongoing service improvements alone will not deliver the required sustainability.
The council needs to take a more radical approach to transforming the way we operate and delivers services.
The vision is to shape our own future as a financially and environmentally sustainable council that greatly enhances the lives of residents and local businesses.
The highly complex and challenging 'Shaping our Future' document will create an agile, financially sustainable authority by October 2022 with one workforce delivering the councils' statutory obligations and, where financially viable, discretionary services.
The outline concept is to build on the success of the partnership with Havant Borough Council, creating greater efficiencies through rationalisation, managing demand pro-actively and working more smartly.
There are likely to be significant costs to delivering a financially stable council within three years, with the transformation cost to have been repaid by the end of the 2024/25 financial year.
'Shaping our Future' will require the prioritisation of resource capability and capacity – this will mean the cutting, delaying or adjustment of some existing projects.
We will drive efficiencies by creating and managing a single set of internal policies, practices and procedural documents.
Differences will be minimised and internal documents will be jointly branded EHDC and HBC.
While the concept provides a common direction of travel, some solutions may need to be iterative or may emerge out of negotiations with third parties.
The programme will be delivered through seven work streams: strategy, governance, communications and engagement, financial stability, target operating model, digital, and one workforce.
These will enable one workforce, and following council approval, all staff will transition to a single employing entity.
But there is likely to be a reduction in staff numbers – the numbers, nature and strategy for managing reductions will emerge from the work undertaken during the programme.
There is likely to be a need for new skills and training to support staff.
Transformation will have a performance management regime that evidences a demand led and early intervention approach to the delivery of services and an agile and resilient 'can do' culture that attracts, grows and retains talent at all levels.
The council understands local challenges and needs, and will be tailoring services and resources to meet statutory obligations and target discretionary services based on need and use.
As an enabling council with a strategic view to focusing resources, we will leverage our positive partnership with Havant Borough Council (HBC) for the benefit of both.
This will create more efficient and effective services for residents and local businesses, with less bureaucracy.
We will promote community engagement and collaborate with partners in the public, voluntary and private sectors.
Working with them, we will apply prevention and early intervention to reduce demand, challenge anti-social behaviour and deliver positive outcomes.
Driven by public service values, we are also commercially astute and obtain the best financial, environmental and social value in all our dealings.
As one workforce we are brilliant at being flexible, agile and resilient – engaged at all levels in honest and challenging conversations.
We will manage demand applying by a process that will see statutory services prioritised, and see the council:
- Identify need and demand using evidence to focus discretionary services
- Apply proactive prevention and early intervention to reduce demand
- Challenge anti-social behaviours and promote healthy options to reduce demand
- Apply a case management approach to resolve resident issues first time
- Reduce demand through proactive engagement and enabling greater self service
- Reduce the number of different points of contact to make it easier for residents
- Collect less information and ensure residents only need to provide it to us once
- Resolve issues first time
- Develop a multi-skilled case management team
- Review and update performance management and reporting
- Promote community engagement and work collaboratively with partners in the public, voluntary and private sectors
- Focus the use of specialist staff and leadership teams.
If EHDCs cabinet, led by Cllr Richard Millard, approves the programme as expected, it will then go to the Conservative majority full council to be agreed. If that happens, again as expected, work will then start implementing the programme immediately.
To read the full 'Shaping our Future' report visit the web-page at www.easthants.moderngov.co.uk and follow the link to the meetings calender and click on 'September 10 Cabinet.'
Comments
To leave a comment you need to create an account. |
All comments 0