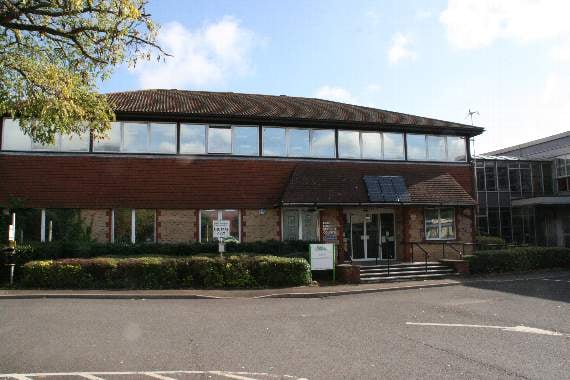 EHDC staff working at Penns Place (pictured) could work from Havant in future
Subscribe newsletter
Subscribe to our email and get updates right in your inbox.
East Hampshire district councillors have agreed to cut and merge its staff to create one workforce serving both East Hampshire District Council and Havant Borough Council.
Havant is also set to make officers redundant under the plan, and borough councillors are set to rubber stamp the 'Shaping our Future' plan tonight (Wednesday).
At the district council meeting last Thursday (September 17) members heard the councils were looking at working more closely together.
District council officers are now starting work on the 'one workforce' project – it is expected to go 'live' in about two years at a 'significant cost,' says council leader Richard Millard.
He added: "Our councils already have a close working relationship, having shared a chief executive since 2009.
"These plans will give us one, flexible workforce and the sort of financial sustainability that could not be achieved by one-off service reviews.
"It will allow us to direct our resources into areas such as welfare, climate change and the other priorities we want to focus on.
"There is a lot of work to do and detail to be decided but I am very excited to see where this can take us."
But district council Liberal Democrats claim the East Hampshire / Havant workforce merge, combined with the financial pressures of Covid-19 and Brexit, and also the government's devolution programme aimed at creating bigger councils covering bigger areas, will leave the two councils vulnerable.
Lib Dem group leader Steve Hunt said: "Cllr Millard has set the sat-nav for a charabanc ride to Portsmouth, as the one workforce merger puts us at high risk of a fully-fledged merger with Portsmouth City Council. But sat-navs often lead down blind alleys – it would not be so bad if he had a road map, but he doesn't.
"Before taking such a course in these very uncertain times we should gather facts and figures.
"Before such a fundamental change is started, evidence needs to be gathered – including the impact on employees, as it is clear many will lose their jobs.
"We would also consult with neighbouring councils and not just blindly continue down a path that was started nine years ago in very different circumstances.
"But most importantly, we would ask East Hampshire residents their views and give them a final say on such a one-way journey."