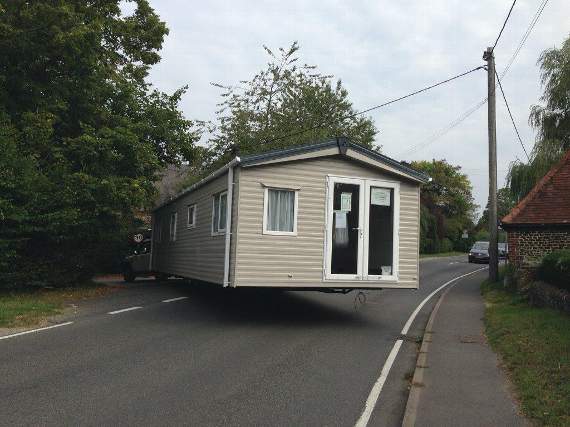 Subscribe newsletter
Subscribe to our email and get updates right in your inbox.
A counting error by South Downs National Park Authority has allowed an alpaca farmer to start building a barn – despite permission being refused.
The refusal came after more than 100 objections were received from Greatham residents about three planning applications, two of them for a barn.
East Hampshire District Council decides applications for the authority and when Sam Giles asked if permission were needed for a barn in Church Lane in Greatham, he was told it was. He was also told the proposal would be refused as it didn't meet planning conditions.
But that decision should have been sent formally by SDNP to Mr Giles within 28 days – if it wasn't, he could legally assume the barn could go up.
The decision arrived with him after the 28-day deadline.
After being alerted, the national park issued a temporary stop notice – but offered no apology for the mistake.
Residents are already angry that action hadn't been taken over earlier alleged planning breaches last September and say enforcement action still hasn't been taken after a mobile home (pictured right) was put on the site then – even though planning permission was refused.
A pond has also been filled in (pictured left), fences put up, and alpacas put on the land.
A long-term Greatham resident said: "It is good news about the temporary barn stop notice, but what will happen after it expires in 28 days?
"Local people have worked hard to get this stopped, and it was completely shocking to be told an administrative error could 'deem consent'."
East Hampshire District Council said: The South Downs National Park confirmed there was an error with the way the SDNP system counted the 28 days.
"The 28 days were automatically counted from February 5 when it should have been counted from February 4.
"This error has now been fixed to ensure that this does not happen again in the future."
In a statement, the SDNPA said: "On behalf of the SDNPA, East Hampshire District Council issued a decision on March 5 that planning permission was required. Unfortunately, errors meant the decision was issued after the 28-day time limit.
"A temporary stop notice preventing the continuation of construction works on the barn has been issued.
"If the applicant continues work on the barn, an enforcement notice will be served requiring its removal.
"Processes have now been fully reviewed and the errors have been addressed."