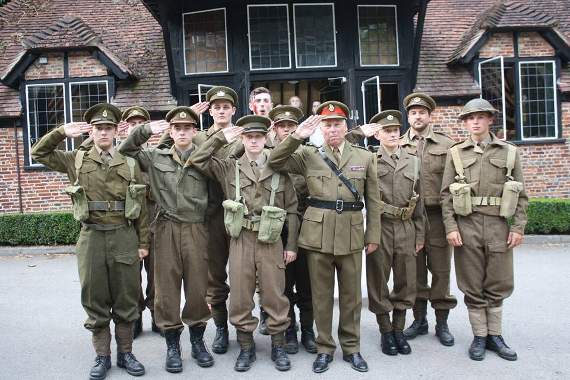 Subscribe newsletter
Subscribe to our email and get updates right in your inbox.
A WAR in France and a warring couple are at the heart of this year's Petersfield Shakespeare Festival season, which will take place in the grounds of Bedales School at Steep from July 18 to 29.
To coincide with the centenary of the end of the First World War, Shakespeare's epic play Henry V moves to the battlefields of the Somme, where the glory, the horror and the absurdities of war are explored in a spectacular way.
Ambitious and fast moving, this production will thrill and challenge audiences. Performances will run from July 18-24.
Audiences are invited to 'The Shrew's Tavern', where new life will be breathed into The Taming of the Shrew. Come and see a couple hell-bent on confusing and outwitting each other in this outrageous comedy.
There will be dancing, singing and a wedding before the play's controversial conclusion – just in time for last orders. Performances run from July 25-29.
A talented ensemble cast, led by artistic director Jake Smith, will be drawn from near and far to deliver original and imaginative interpretations of these two popular works.
Buy tickets, take picnics and enjoy a pint or a prosecco from the Bard's Bar.