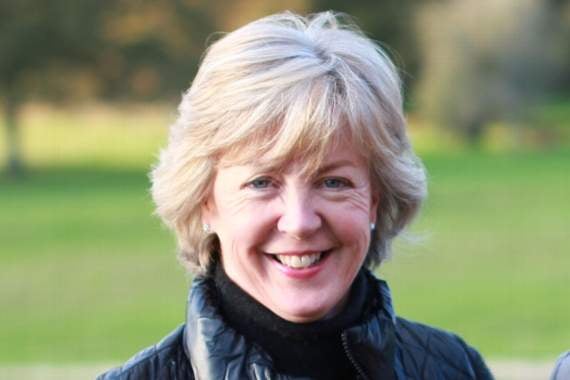 Jillian Howarth is the first female club captain at Liphook Golf Club
Subscribe newsletter
Subscribe to our email and get updates right in your inbox.
LIPHOOK Golf Club has held its traditional 'drive in' by the ladies' captain and the club captain, where they hit a ball off the first tee to mark the start of their year of office.
Ladies' captain Kathryn Todd drove off first, followed by the club captain, Jillian Howarth, the first female to be elected to the role in the club's 95-year history.
The drive-in raised more than £1,000 for the joint captains' charity for 2018 – The Rosemary Foundation. During her year of office Jillian will head up the general committee which runs the club. Jillian is Dublin born and bred and moved to Liphook 20 years ago with her husband Graham. He became a member of Liphook in 2000 and Jillian joined in 2003, becoming ladies' captain in 2011.
After a year off she joined the general committee for three years as membership chairman before being invited to become club vice-captain in November 2016.