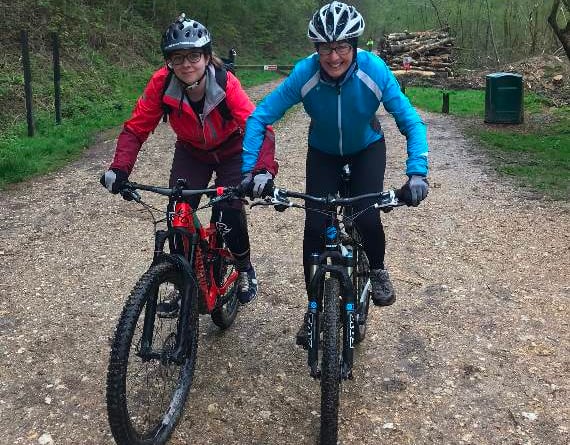 Subscribe newsletter
Subscribe to our email and get updates right in your inbox.
EIGHT women from across the UK descended on the South Downs to improve their mountain bike skills with elite rider and mountain bike coach Hannah Attenburrow from Pedal 2 Pedal and mountain bike guide Sean Howell from Marmalade Mountain Biking.
The weekend started with coaching at Queen Elizabeth Country Park (QECP), the home of Pedal 2 Pedal mountain bike club which is run by Hannah. The ladies worked on the fundamental bike skills of balance, body position and cornering.
Hannah said: "Getting your body into the right position and being able to move around the bike is a key skill when riding a mountain bike, you need to be able to flow down the trail keeping your movements free and not jerking the bike around which happens with bad technique and a lack of confidence because you tend to be more rigid."
After lunch the women hit the new blue trail at QECP to put their new found skills to the test.
The women also enjoyed a private Pilates class in Rowlands Castle by Pilates instructor Stacey Merritt.
On the Sunday (April 29) everyone headed to Cocking Hill on the South Downs to meet Sean. Sean took the ladies on a whistle stop tour of some of the best trails and viewpoints along the South Downs, including the Goodwood Estate, Kingley Vale and the Hooksway.
Hannah said: "The weekend was designed for ladies who have a little experience off road but wanted to increase their ability and go somewhere new to explore. They all left with smiles on their faces and a new enthusiasm for mountain biking, one they will hopefully share with their friends. My aim is to get more women out on bikes and introduce them to this fantastic sport. This is hopefully the first of many weekends Sean and I will run."
Anyone who would like to improve their skills or get out and explore some new trails should visit the Pedal 2 Pedal website at: www.pedal2pedal.co.uk or contact Hannah by e-mailing [email protected]