Petersfield beat Gosport to keep promotion hopes alive
Wednesday 21st March 2018 1:00 pm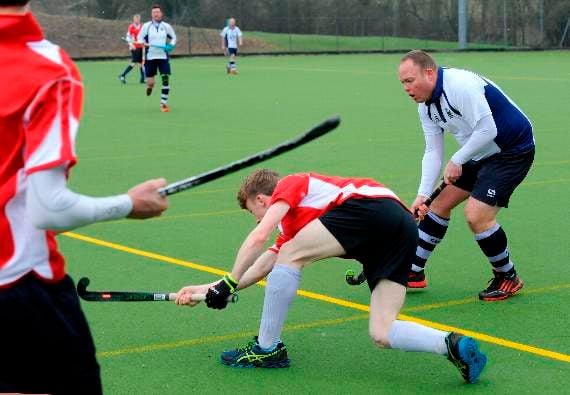 Action from Petersfield's 2-1 win against Gosport on Saturday. Picture by Malcolm Wells.
()
Subscribe newsletter
Subscribe to our email and get updates right in your inbox.
Petersfield 2 Gosport 1: PETERSFIELD entertained Gosport as they looked for a win to keep their promotion hopes alive.
The home side battled against a flurry of snow and ensured the warm-up reduced all risk of injury.
Petersfield kept possession early on and exploited the gaps in the field Gosport left open, although the hosts were denied an early goal by the Gosport keeper.
Despite the Gosport defence demonstrating resilience, Petersfield pressed forward and grabbed a goal with an attempt from Harris.
Gosport responded well and charge forward towards the Petersfield goal.
The visitors squeezed into the circle with fine wing play and equalised before the half time whistle with a well worked penalty corner routine.
Gosport started the second half well, but Petersfield defended the circle tightly, with guidance from keeper Smith.
Petersfield fought hard and won a penalty corner as the Gosport defence struggled to keep up with the quick hands of Soper and Harris in the circle.
Harris stood at the top of the circle and executed a lightning drag flick into the net to steal the lead with ten minutes remaining.
Petersfield changed tactics with the lead and held out for a 2-1 win, despite the finest of effort from Gosport.
The victory keeps Petersfield in third spot in the Hampshire Division 2 table.
Petersfield's next fixture is a local derby at home to Alton at Bedales School at 1.30pm on Saturday.