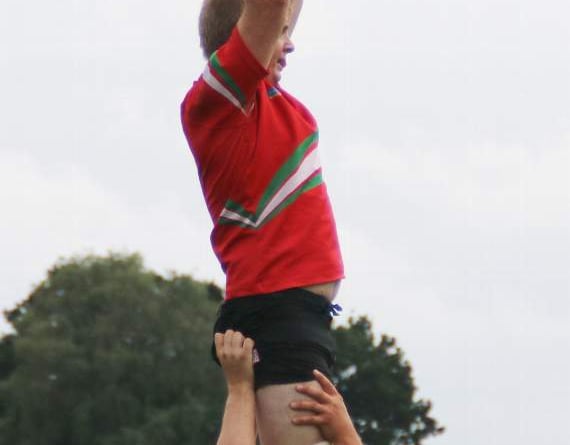 Action from Petersfield's 24-12 win against Alresford
()
Subscribe newsletter
Subscribe to our email and get updates right in your inbox.
Petersfield 24 Alresford 12: WITH a healthy crop of ex-colts, it was a fresh-faced squad that turned out for Petersfield's first warm-up match of the season.
With pre-season training progressing well, Saturday's match against visitors Alresford gave head coach James Alder an opportunity to see how his 2018/19 squad fare in the heat of battle.
Given the large numbers of players needing match-time – among them a lot of new and returning faces – it would not have been a surprise if Field struggled to find consistency and continuity.
However, while the performance was perhaps not as polished as it could have been, the overall effort was impressive.
For every sticky hand where a pass should have been made but wasn't, there was some slick movement among the backs.
The home team used some timely precision punts to turn the Alresford defence and keep pressure in their half of the pitch.
The set piece perhaps didn't function as well as it might against the hefty Alresford pack, with some help from loaned Field players, but this is an area where the hours spent on the training pitch will help – as Field's traditionally lightweight pack has shown on many occasions over past seasons.
In open play, Field's forwards easily matched the mobility of their opposite numbers and showed that they were developing well at the breakdown.