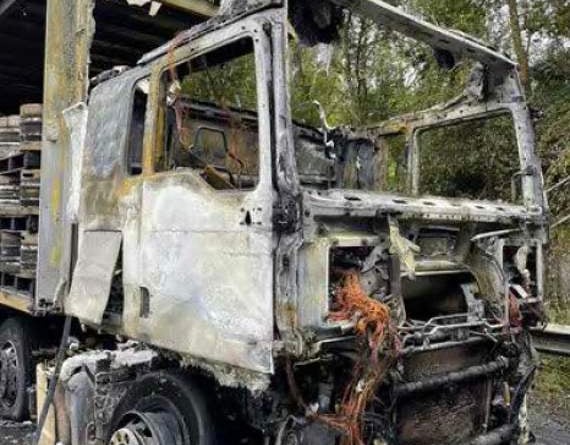 Subscribe newsletter
Subscribe to our email and get updates right in your inbox.
The lorry carrying barrels of beer went up in flames late in the morning of September 10 after the driver pulled over to the side of the road just south of the Longmoor slip road.
Hampshire Fire Brigade's Environmental Protection Unit based in Cosham was also called to the scene of the blaze, that saw the south bound carriageway of the A3 closed.
The closure caused tailbacks estimated to be about ten miles long.
The protection units transit van carries specialist pumps, absorbent mats and inflatable booms to contain leaking chemicals or to contain contaminated water following fire fighting operations.
The fire that gutted the cab and engine of the articulated lorry and had spread about a third of the way along its trailer was finally extinguished by early afternoon.
Lane contra flows around the burnt out vehicle remained in place for some hours until the lorry had been removed.
But traffic was flowing smoothly again by the early evening.