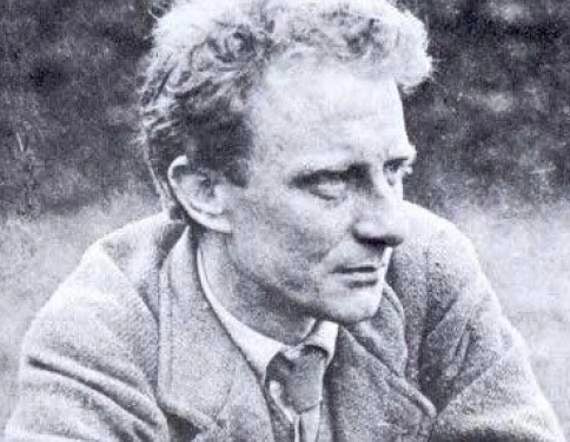 Subscribe newsletter
Subscribe to our email and get updates right in your inbox.
Thanks to a National Lottery Heritage Fund grant, Petersfield Museum and the Edward Thomas Fellowship are delighted to announce the programme for this year's Edward Thomas Literary Festival which runs from Monday, September 27, to Sunday, October 3.
Building on the success of last year's digital event, this year will see live speakers and audiences hosted at both Petersfield Museum, the home of the Edward Thomas Study Centre, and Bedales School in Steep, as well as via live streaming of most events.
With 15 different events taking place the festival brings together some of the best names in contemporary poetry, including former Poet Laureate Sir Andrew Motion, and writing celebrating the work of First World War poet Edward Thomas.
Thomas and his family lived on the edge of Petersfield from 1906 to 1916 and he wrote his most important travel and nature books – The South Country, The Icknield Way and In Pursuit of Spring – living there.
Whilst perhaps not as well-known as other poets of that era, Thomas is a compelling presence and inspiration to many recent and current poets.
It is this reputation that has allowed festival organisers to draw together such a strong programme of well known, respected poets and emerging talent to celebrate his work and explore his impact.
Under the theme of 'roads and pathways' visitors to the festival will learn more about what motivated Thomas and his critical path to becoming a poet.
They can also enjoy stimulating discussions, new poetry, live music, book launches and even a guided walk following in the footsteps of Thomas himself.
Sir Andrew Motion said: "He has influenced me and countless other poets very deeply, and I'm delighted to be part of a festival that explores his work and personality.
"This is an ambitious and exciting programme that brings together a diverse range of poets and other writers he has inspired.
"I urge those who don't yet know his work to come along and find out more about him, and his relationship with the landscape in which the festival is set."
One highlight will be, Two Poets, One Conversation between Sir Motion and Daljit Nagra on October 3 from 3.30pm to 4.30pm.