Petersfield climate activists team up to launch Plastic-Free July series of events
Thursday 7th July 2022 12:03 pm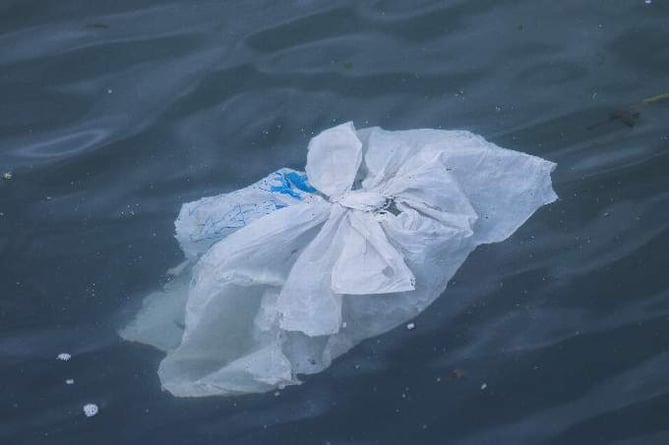 Polluting plastics which harm our landscapes and wildlife could be banned in England, Environment Secretary George Eustice set out last November
()
Subscribe newsletter
Subscribe to our email and get updates right in your inbox.
Petersfield Climate Action Network (PeCAN) has joined forces with the Refill and Replenish shop in High Street for a series of events this month to coincide with Plastic-Free July.
Plastic-Free July is a global campaign aimed at reducing single-use plastic consumption.
It might be making a small, but not insignificant, commitment such as using a reusable coffee cup when buying a takeaway, or it might even be trying to avoid all single-use plastic for a month.
The campaign started in Western Australia and millions of people and towns across the globe take part every year, now including Petersfield!
The first event took place on Wednesday, July 6, hosted by PeCAN at Petersfield Community Centre at 7.30pm.
The 60-minute talk started with two knowledgeable speakers on the plastic crisis – Bianca Carr from Final Straw Foundation and Laura Hayward from Refill and Replenish – giving an overview of climate action in Petersfield and the surrounding areas.
They then covered the scale of the problem, and move on to focus on the solutions.
There was some time to question the speakers and a chance to see some alternatives that Laura stocks in Refill and Replenish.
The Plastic-Free July programme also includes taster sessions in Petersfield's refill shops, a newly-launched eco-café in Gallery 30 every Tuesday between 10am and midday, a reusable nappy demonstration by Petersfield Area Nappy Library, and a toy swap at Winton House.
But as well as jointly organising the local Plastic-Free July campaign, PeCAN is also putting the spotlight on home energy consumption.
The cost-of-living crisis has seen owners and tenants desperately trying to lower power bills.
PeCAN is trying to help by offering people some simple energy-saving tips to lower their usage.
And the charity is helping people understand what grants and subsidies might be available.
Most importantly, it is also running the Petersfield Area Super Homes (PASH) project alongside the National Energy Foundation which looks at producing whole-house retrofit plans for homeowners.
The plan focuses on four key measures: insulation, ventilation, electricity generation and low-carbon heating.
PASH project officer Patricia Exley said: "The UK has some of the most poorly-insulated and least energy efficient homes in Europe.
"It is underestimated how much carbon emissions from our homes affect us both in terms of the environment and our household bills.
"As we go into the winter this will get worse because we are more vulnerable to energy price rises.
"A home retrofit plan is a fantastic way to find out how to reduce energy usage and cut the cost of bills."
Home retrofit plans are put together by professionals, and tailored for individual homes and their owners' lifestyle and budget.
An independent review can allow people to make changes to their home to avoid any expensive mistakes, or inappropriate measures.
To find out more about retrofit plans, and about Plastic-Free July, visit the PeCAN Eco Fair on Sunday, July 17, at the Heath, or see their website at https://petersfieldcan.org/
There will be a fair prize draw with a free retrofit plan for one lucky winner.
Comments
To leave a comment you need to create an account. |
All comments 0