Obituary: Former Petersfield mayor led rich and varied life
Thursday 30th August 2018 1:00 pm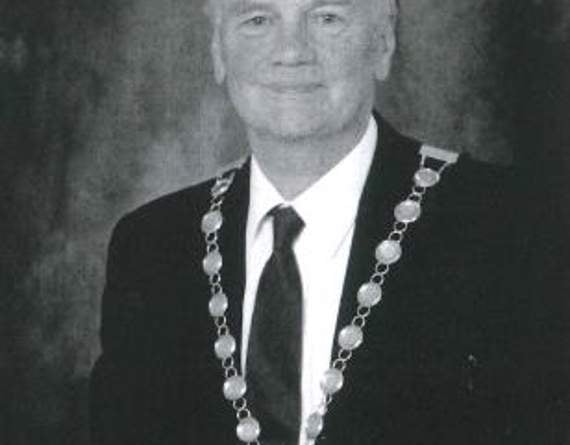 John Holt, pictured during his time as mayor of Petersfield in 1996.
()
Subscribe newsletter
Subscribe to our email and get updates right in your inbox.
A FORMER mayor who led several Petersfield institutions during a rich and varied life has died at the age of 92.
John Holt was a popular character in artistic circles and a key figure in the making of modern-day Petersfield.
An interesting character with forthright opinions, the father-of-two became town mayor in 1996, a role which he relished.
He was also the first chairman of Petersfield Museum while he and his wife, Iris, played a major part in laying the foundations of the expanding attraction.
Mr Holt, who always had a good eye for design, spent most of his working life with Cadbury's and designed several of its buildings.
He was later put in charge of recruitment and developing managers, with his work taking him to risky places around the world. During this part of his career, he was held at gunpoint in Nigeria and mugged in Prague.
He later moved to Steep, with his children attending Bedales, and was persuaded to join the Winton Players, where his acting and artistic talents became evident and where he met his future wife.
He became chairman and was made an honorary member while a group of his thespian friends, bearing placards with slogans like 'Holt, who goes there?' greeted him and Iris outside the town hall when they tied the knot.
John was also a regular exhibitor at the Petersfield Arts and Crafts Exhibitions and designed the Physic Garden building.
Unfortunately struck by paraplegia five years ago, he had been confined to a wheelchair but managed to still inter-act socially.
Mr Holt died peacefully in Petersfield Hospital on August 21. Details of the funeral arrangements are included in the announcements section on page 18.