Outstanding her field: crop circle expert to give annual talk in Petersfield
Wednesday 16th October 2019 1:00 pm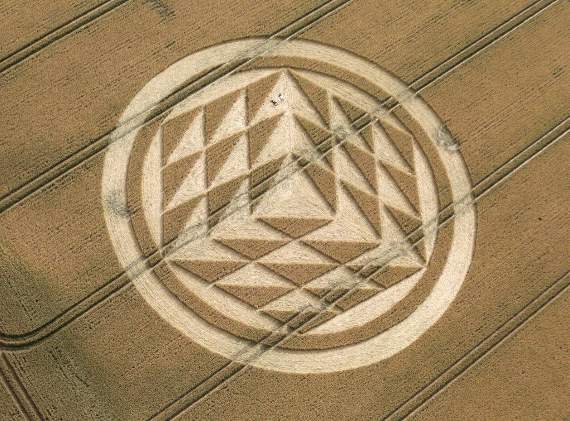 Lucy Pringle will give her annual talk about crop circles and the latest formations in Petersfield Community Centre on Saturday
()
Subscribe newsletter
Subscribe to our email and get updates right in your inbox.
A talk about crop circles will be given by a woman in a field of her own at Petersfield Community Centre this weekend.
Internationally recognised researcher and photographer Lucy Pringle will give her annual talk about the phenomenon this Saturday (October 19).
She will also present her new book The Energies of Crop Circles – The Science and Power of a Mysterious Intelligence which she co-wrote with fellow researcher James Lyons.
Their research suggests that crop circles are not exclusive to the UK as they've appeared in 65 countries.
The book, which was published in America, also suggests they're not a recent phenomenon as some pictorial representations could date back to the Bronze Age.
Lucy will review the psychological and physiological responses crop circle drawings have had on people and animals and will draw anecdotes from her 800-person questionnaire study on the phenomena.
The book contains a wealth of Lucy's superb photographs from the 1980s to present day.
Her co-author is a character engineer who provides thought-provoking scientific explanations of what might really be going on.
In addition to her talk about crop circles, Lucy will also report on her on-going research into the temporary relief of Parkinsons' disease.
The talk will begin at 7.30pm with doors opening an hour beforehand. Copies of The Energies of Crop Circles – The Science And Power of a Mysterious Intelligence will be available to buy.
Lucy is considered an international authority on the subject and the pioneer researcher into the effects of electromagnetic fields on living systems.
She also writes, appears on TV and broadcasts extensively on the crop circle phenomenon and has been a guest on BBC and Meridian Television and The Big Breakfast Show.