Country home's new lease of life as nursery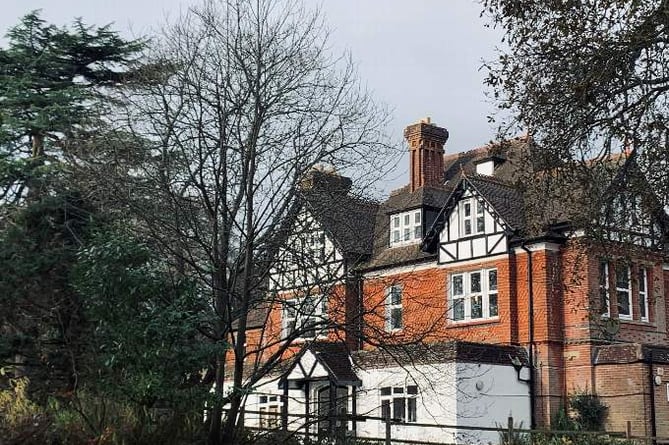 The former hotel, nightclub and care home has been lovingly restored and is now a nursery
()
Subscribe newsletter
Subscribe to our email and get updates right in your inbox.
AN award-winning small group of Early Years nurseries has restored an Edwardian country house at Rake that has been a hotel, a care home and nightclub.
After its extensive high-end upgrade, The Aster Daisy Nursery in the imposing building formerly known as Rakelands has opened its doors to babies, toddlers and pre-school children.
Daisy Nursery launched in 2009, and has opened nurseries across the county and achieved four 'outstanding' Ofsted ratings across all areas in all settings.
And the company were proud to choose Rakelands as their latest project, and set about rewriting its history and moving it into a new era, as Aster Daisy Nursery.
Daisy Nursery's approach to saving and renovating historic buildings is crucial, said managing director Victoria Peterkin, who lives locally.
She said: "All our nurseries are in historic, characterful settings that allow us to create innovative but homely environments – perfect for young children to explore.
"I love the symmetry in educating and caring for future generations surrounded by echoes of the past.
"Being custodians of properties such as Rakelands is an honour and a privilege and I hope our local community will enjoy seeing this glorious building once again in use and be equally proud of our restoration for future generations to enjoy."
And the Rakelands refurbishment is their biggest to date. The 14-bedroom, three-storey house in the South Downs has extensive grounds and its spacious communal areas, cosy nooks and large enclosed gardens for outdoor play make it the perfect place for children to grow.
And during its extensive transformation, some fascinating finds were made.
A disused swimming pool house in the grounds was stripped back, revealing intact aquamarine tiling – now preserved as part of the pool house conversion into a bespoke soft playhouse for the nursery children.
Inside the main building, walls were pulled away to create space and welcome in sunlight – and lodged in the crevices, a May 5, 1916 edition of Field, Farm and Fireside: an Agricultural, Rural and Domestic Journal was found.
The touching reminder of the rural village around the house hinted at the feet that walked its corridors more than 100 years ago, and will become an exhibit in the company archive.
But the magnificent entrance foyer offered the greatest reveal – grand staircases, a stained-glass window, a feature fireplace and a view to the top ceiling, all framed by carved panelling and banisters.
A restored 'Enquiries' sign in period style has been left in place, and a 'William Morris' wall added in homage to the early 20th century.
At the exit to the gardens, a Narnia-like cupboard housing trapdoors down to old wine cellars is now safely remodelled into storage for wellies and outdoor clothes.
And in the large grounds that wrap around the building, a forest-school chalet stands cheek-by-jowl with wild meadows, play trails and magical fairy gardens.
The natural environment is pivotal to Daisy Nursery's ethos for each age suite (baby, toddler and pre-school), as is the library, art studio and food-technology room at the new nursery.
And when visitors arrive, they are invited to look up at the preserved chimneys to see a very special feature.
The red-brick house is peppered with intricate stone carved features, and among them is a particularly poignant find – two simple carved daisies. They seemed to signal Rakelands' approval to the new chapter in its history that Aster Daisy now begins.
Aster Daisy Nursery is part of Daisy Nursery Ltd, a Hampshire-based group. Visit the website www.mydaisynursery.com to find out more.
Comments
To leave a comment you need to create an account. |
All comments 0