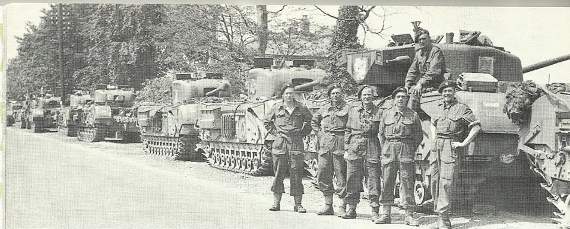 Subscribe newsletter
Subscribe to our email and get updates right in your inbox.
AS 1950s children we heard many Second World War stories. And there were still local remains of the largest invasion force in history that occupied the south coast – including around Petersfield – in the weeks leading up to D-Day on June 6, 1944, writes Petersfield resident James Deane.
I understand from my mother that the town and nearby villages, like so many others, rallied to the cause. But the lasting recollection of those who lived through it was the conveys of men, tanks and equipment on the old A3 stretching from Portsmouth all the way through Petersfield to Liphook and at times beyond.
In addition, each side of the route was littered with temporary accommodation, food stations and small training spaces.
There was a great focus on the troops' welfare. The Women's Volunteer Service – my mother was a member – as well as other welfare organisations stepped up to the plate.
And as there was significant military activity all around the town, there is little doubt residents guessed something big was happing.
Those who were then youngsters in the town can still remember 1944 – and it would be interesting to hear their tales.
I do have some empathy with the troops, with my involvement in the Falklands War just under 38 years later.
The scale clearly was far lesser, but 1982 saw the largest task force since D-Day. It is fair to say the people involved in these operations experienced similar emotions.
The feeling of nervous adrenalin-fuelled excitement and, of course, anxieties of the potential combat would have been similar.
I remember travelling in convoy overnight from my Air Defence Unit in Lincolnshire and joining others coming from differing directions, all heading for south coast ports.
We were destined for Weymouth and there was talk about what was to happen and a feeling of being involved in something like D-Day – but on the minutest scale.
Today, it is most fitting the town recognises the invaluable contribution of the young men in and around Petersfield who took part in D-Day.
This has been done in the shape of the Allied Stone to salute and thank them all, and acknowledge their sacrifice.
It was placed in the front wall of the Festival and Town Hall during the 2020 pandemic; it will be officially commemorated this year.
The pictures of tanks and troops along the A3 are courtesy of Horndean resident Sara Shillemore, who said: "My dad parked his tank in Silvester Road in Horndean, where he met my mother Alma who lived in the road. The tanks were en route for the D-Day landings. Hitler never stood a chance against these brave men."